Answering Call to Save Black Lodge
Supporters organize Thursday fundraiser
1/13/2016, 7:38 p.m.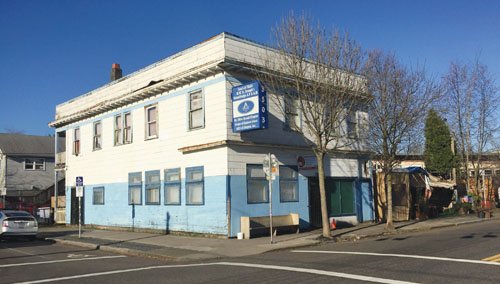 The Sons of Haiti Masonic Lodge on the corner of North Mississippi and Fremont Street, one of the last black-owned corners of the area, is getting some help from the neighborhood to remain in place and meet city regulations that demand the property stay compliant for land use regulations or face steep fines.
The building made headlines last year when the city levied the organization with thousands of dollars in fines for a variety of issues, most of which were structural in nature, specifically around their food cart area. Local activists and lodge members admitted coming into compliance was scarily out of their budget, and wondered how they could hold on to the little corner they had left.
Thankfully, the Boise Neighborhood Association and the Rebuilding Center, next door, along with other businesses, has stepped up to help the lodge get up to speed, and is helping organize what they are calling "The Sons of Haiti Food Cart Site Redevelopment Project," which would raise funds to make the property compliant.
A fundraising event sponsored by the supporters will be held on Thursday, Jan. 14 at 6 p.m. at the Rebuilding Center, 3625 N. Mississippi Ave. The public is invited to attend, support, and learn how this project will benefit Mississippi Avenue and the Portland community as a whole.
Complementary provisions will be provided by supporting businesses including ¿Por Qué No? Taqueria and Mississippi Pizza Pub.