Ophelia in Oblivion
Poet writes play on family trauma, secrets and regrets
1/13/2016, 7:31 p.m.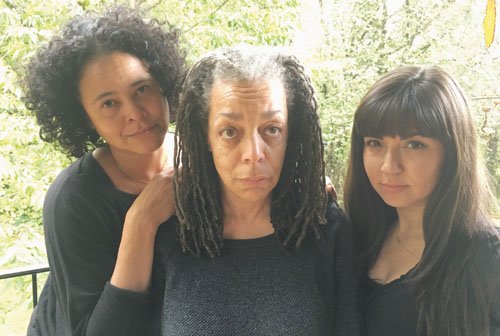 One of Portland's celebrated black writers and artists is getting ready to debut a dramatic new full-length play as a staged reading that explores death, karma, guilt and family dysfunction.
S. Renee Mitchell's "Ophelia in Oblivion" will be presented this month as part of the annual Fertile Ground Festival of New Works, an 11-day celebration of new artist works featured at various venues across the city.
Mitchell's production, dealing with a family's trauma, secrets and regrets, began as a dare to write a 10 minute play during a Portland Center Stage writing class. Over a two-month span, the playwright and poet, a former award-winning columnist for The Oregonian, revised her class homework under the mentorship of celebrated playwright Rich Rubin.
She changed the title, added characters and expanded it to a full 90-minute theatrical exploration designed to make audience members think, laugh, wonder and question, with a bombshell ending that will take them by surprise.
"I want audience members to be sucked in by the laughter, the unveiling of the poignant relationship dynamics and the signs of dysfunction that likely resonate with their own families," says Mitchell.
The founder of the Twysted Healing Systahs, an empowerment and performance women's collective, explains that she too is a recovering middle child from a family with its own struggles.
"At the end of the play people will likely not be able to stop thinking about, discussing and questioning the deeper meaning behind what they just saw on stage," she said.
After each performance, there will be time for a facilitated dialogue so the audience can ask questions.
The staged full-length readings of "Ophelia in Oblivion" will take place at Celebration Tabernacle, 8131 N. Denver Ave. on Friday and Saturday, Jan. 22 and 23 at 7:30 p.m., and again on Sunday, Jan. 24 at 2:30 p.m.
Tickets are $10 and can be purchased online here.