Terry Porter Beer Crafted
1/13/2016, 7:27 p.m.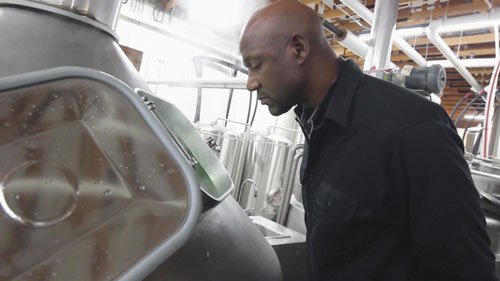 Former NBA and Portland Trail Blazer point guard Terry Porter has teamed up with Gilgamesh Brewing of Salem to create a new, limited-edition craft beer. "The Terry Porter" is a porter-style brew, of course, but Gilgamesh's latest release is more than just a play on words to sell a dark, malty beer. It was created to honor and raise funds for the Doernbecher Children's Hospital Foundation.
For each 22 ounce bottle sold in retail, Gilgamesh and its distribution partner, Columbia Distributing, will donate $2 to the foundation, as well as $40 for every half-barrel keg sold in bars and restaurants across Oregon.
At the Gilgamesh Campus, $1 will be donated for every Terry Porter pint purchased in the restaurant, and $2 during Blazer games. Patrons are encouraged to donate on their own as well.