Advocates Demand Housing Justice
1/14/2016, 1:03 p.m.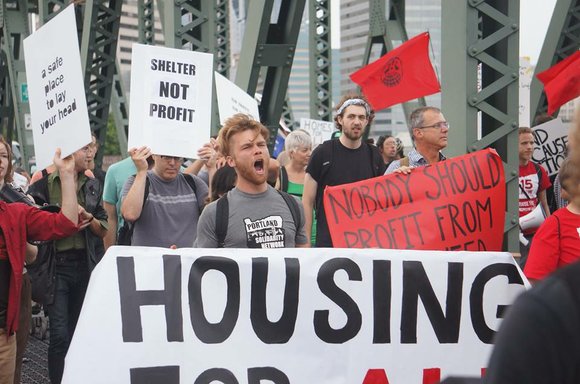 The Portland Tenants Union invites the community to join them at Portland City Hall Friday as they make demands for housing justice.
A rally is scheduled to begin at 4:30 p.m. followed by a march to demonstrate the economic hardships facing Portland renters and demand a stop to no-cause evictions as landlords increasingly redevelop properties.
The housing advocates say renters have also faced retaliatory and discriminatory evictions which are illegal, but the burden of proof is on the tenant (as is the financial burden of securing legal counsel), and the risk to the tenant is high.
The most vulnerable populations impacted by Portland's housing crisis are the low income elderly and disabled, those with complex and chronic health issues, people of color, victims of domestic violence, single parents, and veterans.
The organization says it is time for Portland's tenants to demand accountability from our landlords and bold solutions from our government.