Hazardous Beauty
1/19/2016, 4:10 p.m.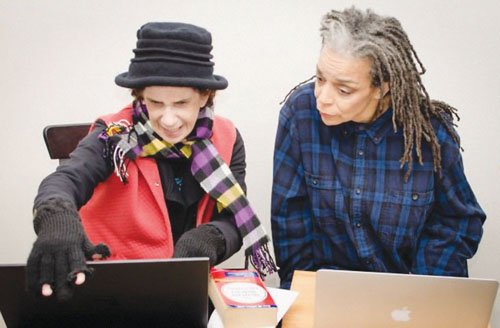 The intersection of gender, race and class draws fire when a new piece that focuses on interracial friendships comes to this month's Fertile Ground Festival of New Works.
"Hazardous Beauty" follows two women - one black, one white – as they become "critique" partners in a memoir writing class. What starts out as a writing critique turns into a penetrating dive into each other's lives, including hard choices in love, work, art and aging. Can they be allies for each on this writer's journey or will hard words fly, old wounds fester, and women weep? And what does it matter?
Written by Portland-based playwright Bonnie Ratner, this staged reading will be performed at Portland Abbey Arts, 7600 N. Herford Ave., courtesy of Community Dream Productions, on Friday, Jan. 29 and Saturday, Jan. 30 at 7:30 p.m. Tickets are $8 and can be purchased online here.