Mary's Woods Concert Series
1/19/2016, 5:04 p.m.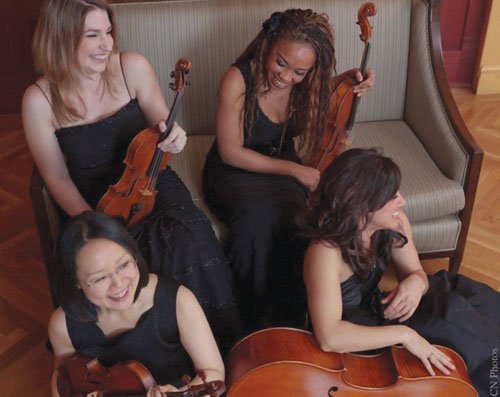 Mousai Remix, a Portland -based string quartet comprised of Oregon Symphony members Emily Cole, Shin-young Kwon, Jennifer Arnold, and Marilyn de Oliveira, will perform on Sunday, Jan. 31 at 2 p.m. in the Mary's Woods Chapel of the Holy Names in Lake Oswego.
The quartet is assembled out of a passion to study and perform the great string quartet literature, a desire to share their love of music with the Portland community, and promote music education in Portland-area schools.
The upcoming performance is part of the "Music in the Woods" concert series offered by Mary's Woods, a nonprofit organization sponsored by the Sisters of the Holy Names to provide housing, health, and vital aging services for older adults. For tickets and more information, visit musicinthewoods.com.