Comic Focus of Fame
1/19/2016, 4:34 p.m.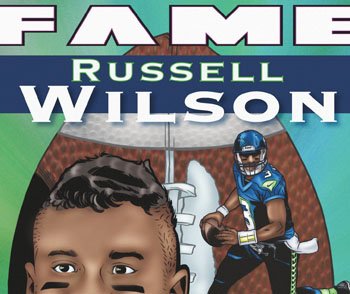 Comic and sports lovers are celebrating a new comic book focusing on Seattle Seahawks Quarterback Russell Wilson as the team's undisputed leader becomes the latest subject of Storm Comics' Focus of Fame series.
Wilson's meteoric career from college sensation at the University of Wisconsin to star quarterback for the Seattle Seahawks, is both inspirational and engaging. Named rookie of the year in 2012, Wilson led the Seahawks to their first Super Bowl victory last year, forever cementing his reputation as an exemplary athlete and as well validating his four-year, $87.6 million contract.
"Fame: Russell Wilson" explores his life – his ups and downs, triumphs and tragedies – as he rose to fame. Print and digital formats are available. For more information, visit comicfleamarket.com.