Racial Equity Progress
Report finds success but more work ahead
1/19/2016, 4:49 p.m.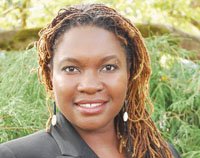 Racial equality legislation moved at a record pace in Oregon last year, but more engagement will be needed to advance civil rights bills in the future, according to a new annual report by a coalition of racial and social justice organizations.
"Facing Race: the 2015 Oregon Legislative Racial Equality Report," was issued last week by a group that included the Urban League of Portland, Coalition of Communities of Color, Basic Rights Oregon, Center for Intercultural Organizing and others.
According to Rev. Joseph Santos-Lyons, executive director of the Asian Pacific American Network of Oregon, and one of the other groups that participated in the study, lawmakers were involved with community members early and more often in 2015 than in past sessions.
Some of the accomplishments included the passage of laws to end racial profiling, giving workers paid sick leave, and banning questions about prior criminal records on job applications until after an applicant is considered a job finalist.
Nkenge Harmon Johnson, president and chief executive officer of the Urban League of Portland, cautioned that there was still more work to do to fully advance racial equity in the state.
"We need folks to champion racial equity legislation," she said, before presenting the report's recommendations to lawmakers and the public. The document included calls for increased representation of people of color among elected representatives, greater engagement from legislative leadership, and good implementation and funding for the civil rights bills that passed in 2015.
Andrea Miller, executive director of Causa, another group involved in the study, stressed that helping communities of color and other disadvantaged groups was ultimately fighting for the good of all Oregonians.
"Our goal is allowing all Oregonians to thrive," she said. She encouraged legislators, including Reps. Alyssa Keny-Guyer, Joe Gallegos, and Jessica Veda Pederson, who were all present for the annual report's presentation, to continue the progress that legislators had made last session.
Rep. Gallegos closed the event by affirming the need for an Oregon where everyone can thrive. "We need an educated and healthy workforce to thrive," he said.