Alice's Jazz Odyssey!
1/26/2016, 3:46 p.m.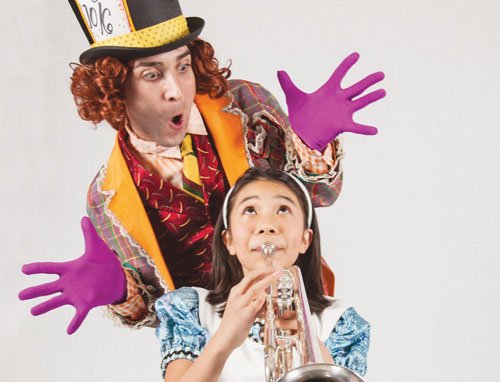 You're invited to tumble down the rabbit hole as Alice's adventures through Wonderland are transformed into a spectacular jazz odyssey!
The NW Children's Theater and School presents an original jazz musical of the story based on the book "Alice's Adventures in Wonderland" by Lewis Carroll. The adaptation is filled with classic characters from the Mad Hatter to the Queen of Hearts and a beautiful original score inspired by jazz greats from Miles to Monk.
Shows begin Saturday, Jan. 30 and continue through Feb. 28 at the NW Children's Theater and School, 1819 N.W. Everett St. For tickets and more information, visit nwcts.org or call the theater box office at 502-222-4480.