Building Strong Communities
1/26/2016, 4:46 p.m.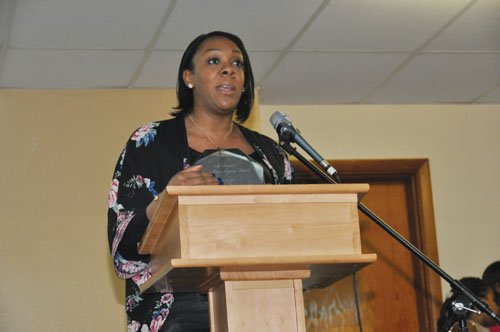 A legacy award is presented to Wells Fargo and its community relations team, including Cobi Lewis (above) at Vancouver Avenue Baptist Church's annual Martin Luther King Jr. scholarship luncheon. The diverse and historically African American church honored individuals and progressive organizations for their efforts and leadership in building strong communities. Five scholarships were also awarded to deserving high school students.