Clark College Jazz Festival
1/26/2016, 3:48 p.m.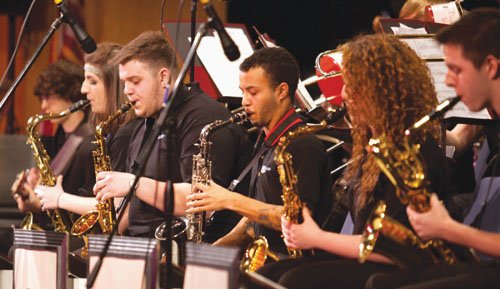 The 54th Annual Clark College Jazz Festival presents three full days of exhilarating big band jazz on Thursday, Friday, and Saturday, January 28-30, in Gaiser Hall on the Clark College campus in Vancouver.
Sixty middle and high school jazz ensembles from throughout Washington and Oregon are scheduled to participate. The Clark College Jazz Ensemble will also perform. All concerts are open to the public. Admission is $5 per day and free to students and children.
Clark College is located at 1933 Fort Vancouver Way. For additional information, visit the Clark College website clark.edu.