Tax Help Available
IRS-certified volunteers help low income
1/26/2016, 2:55 p.m.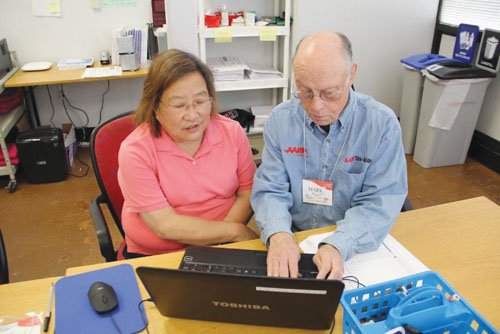 IRS-certified volunteers are available again this year to help low and middle income families file tax returns and get the refunds they deserve.
In partnership with CASH Oregon and AARP Tax-Aide, the volunteers use free tax preparation programs to help residents, especially families qualifying for the Earned Income Tax Credit. Eligible low-income working families may be entitled to up to $6,242 in tax refunds with the Earned Income Tax Credit, but the IRS reports that one in five workers fail to claim the credits they earned.
Last year, volunteers in Oregon filed 2,077 tax returns, resulting in more than $2.4 million in tax refunds back into the community. More 425 local taxpayers were able to receive their earned credits through Beaverton's tax assistance program, which meant additional money back that they can use for groceries, rent, and other bills.
CASH Oregon and AARP has scheduled dozens of locations across the Portland metro area where the tax help program is available until April 16, the deadline to file taxes this year. The sites include Beaverton, Concordia University, the Multicultural Senior Center on Northeast Martin Luther King Jr. Boulevard, the NAYA Family Center in northeast Portland, the North Portland Library, the Dishman Community Center, Peace Lutheran Church of Portland, the Hollywood Senior Center, the Lloyd Center, The Salvation Army Rose Center, Reach Community Development, the New Columbia Opportunity Center, among scores of others.
Those looking for an appointment or a location near them can call 211 or visit CashOregon.org.
When residents come in for tax filing assistance, they are urged to bring picture identification, a copy of their 2014 tax return, if available, their social security number or individual taxpayer identification number, their W-2 or other employer-given forms, including 1099s, child and dependent care information, and health insurance documentation.