In Loving Memory
Carmon Cunningham
7/5/2016, 3:38 p.m.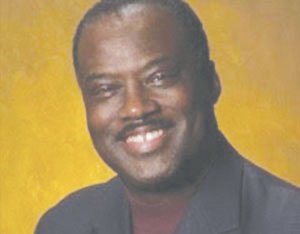 Carmon Cunningham, a loving father, husband, brother and friend who was highly loved and respected by members of the community with whom he worked, has died at the age of 62.
He was born on May 30, 1954 to Melvia and Roosevelt Cunningham. He graduated from John Adams High School in northeast Portland in 1972, and earned a bachelor's degree in economics at Pacific University in Forest Grove in 1976. At Pacific, he was known for starting the Concerned Black Students organization and also for his role as a DJ for the college radio station.
He worked as a business professional in the Portland area for several years, first at Xerox Corporation and then for Digital Equipment Corporation. He became the proud father of his son, Dante Cunningham, with Estena Simms in 1983. He moved to Boston as part of a promotion with DEC in 1987.
He received his Masters in Business Administration from Boston University in 1991. In 1995, he became the director of alumni relations for the Sloan School of Management at the Massachusetts Institute of Technology. While at MIT, he met his wife, Paula T. Hammond Cunningham, and they married on Sept. 9, 2000 and moved to Newton, Mass.
He became the vice president of communications and technology for the Boston non-profit, Jobs for the Future, working to increase the education and training level of young adults.
He opened the Cleaner Spot, a dry cleaners in Wilmington, Mass., with three locations. He also served as president of the Wilmington Chamber of Commerce.
Throughout his lifetime, he gave back to the community and was a close member of the faith community. He was heavily involved in Concerned Black Men of Massachusetts, an organization that reaches out to young boys of color and provides them mentorship and training. He served on the boards of the Thompson Island Outward Bound and the Big Brothers Association.
He is survived by his wife Paula; son Dante; daughter-in-law Rathana Bun; stepson James Hammond, mother Melvia Cunningham, and two brothers, Gerald and Derwin Cunningham. He also leaves behind several cousins, nieces and nephews, and multiple friends from every phase of his life.
A funeral service was held June 28 at Boston's Old South Church. Donations in his memory can be made to the Big Brothers Big Sisters of Massachusetts Bay.