Tax on the Sweet
Initiative wants to tax sugary drinks for kids' benefit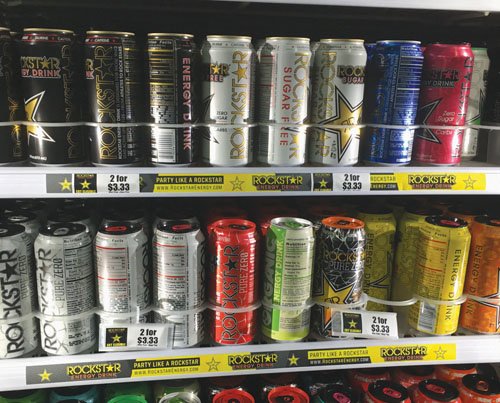 A new petition initiative seeks to counteract Multnomah County's high rates of heart disease, tooth decay and diabetes, specifically in children.
Upstream Public Health, a nonprofit seeking to address and transform the socioeconomic, community and political factors contributing to the health of Oregonians, has filed for an initiative for a new business tax that would raise money to fund programs for children's physical activity, nutrition and early health education.
The revenue for the programs would come from a 1 cent per ounce assessment on sugary beverages sold, such as sports drinks and soda. Priority would be given to programs that serve people of color and low income communities, according to the proponents.
Mel Rader, executive director of Upstream, said the proposal is being made only in Multnomah County at this time, but the group is in communication with other organizations that are moving similar forward proposals across the country.
While cities like Berkeley, Calif. and Philadelphia have been the first to pass a similar tax on sugar-laden beverages, public health leaders in Portland have not yet taken a stance on the Upstream initiative.
Julie Sullivan-Springhetti, spokesperson for the Multnomah County Health Department, said local officials are currently tackling the diseases caused by high consumption of sugar by working with local school districts on implementing policies and practices that increased the availability of water as an alternative to sodas and other high-calorie drinks.
The health department encourages school districts to allow refillable water bottles in school to encourage students to drink more water and works to educate students, staff and the public on the dangers with surgery-laden drinks with the advertisement "Your kid just ate 16 packs of sugar.''
The educational component is also targeted to faith-based institutions. By working with pastors who urge their congregations to consume less sugar and sweetened beverages, some 60,000 people have been reached, Sulivan-Springhetti says.
"The county has long supported healthy eating and active living. We know consumption of sugary drinks, including sodas, sports and energy drinks, and juices with added sugar, are a significant contributor to the extra calories driving the obesity epidemic," she says.
Upstream Public Health filed their business tax proposal with the Multnomah County Elections Office last month. Rader says there will be a legal review of the initiative that will take be around 2 to 3 months and then they would have 6 months to gather signatures.
The petition would need 17,381 valid signatures of registered voters to get on the ballot, with a majority of voters approving it for the tax to go into effect.