Deadly Ambush on Dallas Police
Police said suspect told them he acted alone
7/8/2016, 1:49 p.m.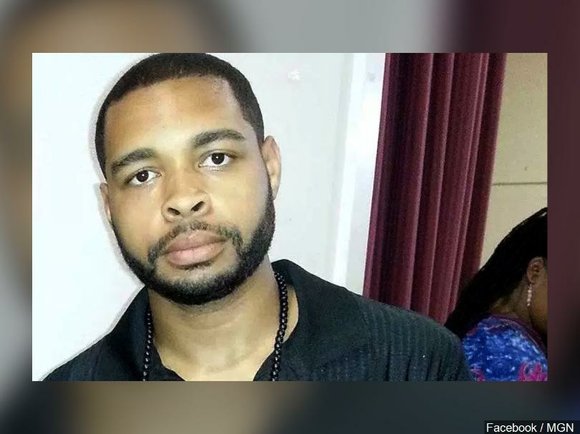 (AP) — A day after five officers were shot to death at a protest march, Dallas authorities said Friday that a man suspected in the slayings had been upset about police shootings of two black men earlier this week and wanted to kill whites, "especially white officers."
The man was chased into a parking garage, where he exchanged fire with officers, who later killed him with a robot-delivered bomb, Police Chief David Brown said. But before his death, he described his motive during negotiations, according to the chief.
The confrontation followed the deadliest day for U.S. law enforcement since the Sept. 11, 2001, terrorist attacks.
Brown blamed "snipers" for Thursday's attack, but it was unclear how many shooters were involved. Authorities initially said three suspects were in custody and the fourth dead. Hours later, officials were vague and would not discuss details.
Before dying, the police chief said, the suspect also stated that he acted alone and was not affiliated with any groups, Brown said
Law enforcement officials did not immediately disclose the race of the suspect or the dead officers.
The bloodshed unfolded just a few blocks from where President John F. Kennedy was slain in 1963.
The shooting began about 8:45 p.m. Thursday while hundreds of people were gathered to protest the killings in Baton Rouge, Louisiana, and suburban St. Paul, Minnesota. Brown told reporters that snipers fired "ambush-style" on the officers. Two civilians also were wounded.
Authorities said they were not sure they had located all possible suspects, but attention on Friday quickly turned to the man killed in the parking garage.
A Texas law enforcement official identified him as Micah Johnson, 25.
The official spoke on the condition of anonymity because he said he was not authorized to release the information. There were no immediate details on the suspect's middle name or hometown.
By midday, investigators were seen walking in and out of a home believed to be Johnson's in the Dallas suburb of Mesquite.
The Army said Johnson served in the Army Reserve from March 2009 to April 2015 and did one tour in Afghanistan. He was a private first class with a specialty in carpentry and masonry. His Afghanistan deployment spanned from November 2013 to July 2014.
None of the other suspects was identified, and the police chief said he would not disclose any details about them until authorities were sure everyone involved was in custody.
The nation's top law enforcement official, Attorney General Loretta Lynch, called for calm, saying the recent violence can't be allowed to "precipitate a new normal."
Lynch said protesters concerned about killings by police should not be discouraged "by those who use your lawful actions as a cover for their heinous violence."
It appeared the shooters "planned to injure and kill as many officers as they could," Brown said.
Video from the scene showed protesters marching along a downtown street about half a mile from City Hall when shots erupted and the crowd scattered, seeking cover. Officers crouched beside vehicles, armored SWAT team vehicles arrived and a helicopter hovered overhead.