Powered by Diversity
Outreach expands business relationships
7/12/2016, 4:24 p.m.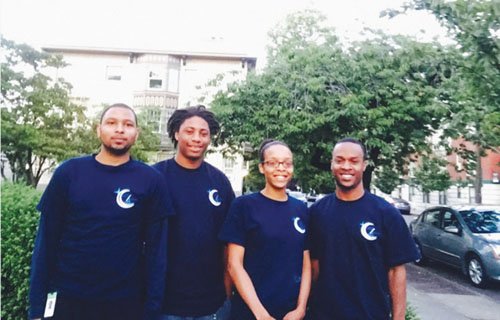 Legacy Health attracted a couple dozen businesses for a "speed" dating diversity supplier event this spring at Emanuel Hospital's Lorenzen Conference Center in north Portland. Those seeking a business relationship with the health care organization spent several minutes chatting with folks and asking plenty of questions to get to know Legacy Health.
"Our goal is to create the appropriate business relationships to support and reflect the communities we serve," says Al Casanova, director of Legacy Health's Supply Chain Management. "Minority, women, veteran and LGBT owned businesses all fall within the supplier diversity program."
The creation of these business relationships expands Legacy Health's vendor base needed to supply the organization with quality products and services. Casanova also says seeking diverse businesses ensures that the organization remains vigilant to the changing community demographics.
LaShanette Starks, the Portland owner of Commercial Cleaning Investment, recently signed with Legacy to provide janitorial services for six buildings. "We are a woman-owned, black-owned business founded last year with a few employees," says Starks. "We are devoted to providing Legacy with good customer service and a clean environment."
Legacy Health has partnered with the Oregon Association of Minority Entrepreneurs (OAME) for many years.
"Legacy Health's partnership and leadership in diversity in the supply chain sets a standard for our broader business community," says Sam Brooks, chief executive officer of S. Brooks and Associates and founder of OAME. "To grow our northeast Portland and Oregon community, we must grow all facets of our business community, including minority, women and emerging small businesses."
Starks says she's excited to have a contract with Legacy and offers words of advice to others. "Be steady, be wise … and think of every move possible before you take action in any aspect of business. We're invested in our services and our relationship with Legacy."
Casanova says he plans to hold another supplier diversity event in September. However, businesses interested in working with Legacy can contact Pamela Altheimer, senior supplier business coordinator via email at paltheimer@lhs.org or visit legacyhealth.org/supplier