Named Champion of Change
Equity push brings White House honor
7/19/2016, 4:49 p.m.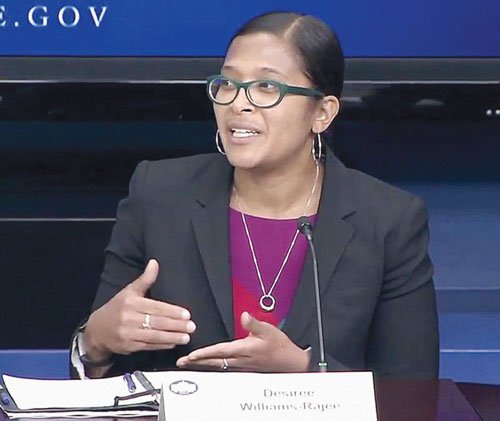 The White House honored Portlander Desiree Williams-Rajee Friday along with nine others from around the country as "Champions of Change for Climate Equity."
An equity specialist for the Portland Bureau of Planning and Sustainability, Williams-Rajee has successfully worked with communities of color and low-income residents on a quest to educate them on climate change.
She has partnered with several community organizations to create a climate plan that not only significantly reduces carbon emissions, but also includes a preparation plan for climate impacts and outcomes in overlooked communities.
Identifying as black and Filipina, Williams-Rajee recognized quickly after moving to Portland the disproportionate access areas of color had to action towards climate change.
"It did not take long to discover in Portland the people who benefited from sustainability initiatives did not look like me; the color green was in fact synonymous with the color white and other prickly nouns like exclusion and gentrification," Williams-Rajee said."When the opportunity arose, I was intent that the City of Portland's new Climate Action Plan would serve to correct that imbalance."