Report Sinks Schools Chief
District put off health and safety issues
7/19/2016, 5 p.m.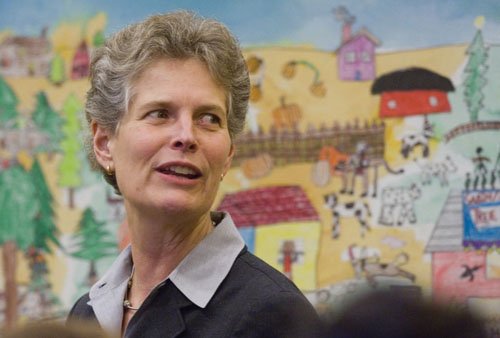 Citing the conclusion of an investigation of elevated levels of lead in school buildings, Portland Public School Superintendent Carole Smith on Monday said she will step down now rather than wait a year to retire.
The 38-page report, conducted by the Stoll Berne law firm at the school board's behest, concluded that the district's efforts to test water, fix problems and notify the public have been woefully inadequate — if not nonexistent in some cases — for 15 years.
"There has been no 'top down' management and no supervision in this area," the report states.
The investigation found that because of budget restraints, Portland Public Schools made infrastructure and maintenance a lower priority than direct education services for years, and that neither the school board or administration considered lead in water as a significant issue.
Portland's water system doesn't contain lead, but officials say the water can leach lead from older buildings and homes that used lead-containing solder in fixtures and fittings made of lead-containing brass.
Without federal mandates for testing water systems in school buildings and discoveries of lead in other public school systems in Oregon, Gov. Kate Brown recently called on Oregon's 197 school districts to craft procedures for testing lead, radon and other chemicals at their campuses.
In her statement, Smith said it was critical for the school board to figure out how to work together with each other as a governing board and in partnership with the superintendent,
"It is with this understanding and significant concert that I have decided to retire from Portland Public Schools now," she said.
The school board will conduct an immediate search for Smith's replacement.
"This timing gives the board the opportunity to bring in interim leadership this summer before the beginning of school, as we continue a national search for a permanent superintendent," school board Chairman Tom Koehler said in a statement. "The board will double down on its focus to lead the district and make decisions in the best interest of the 48,000 kids we serve and the taxpayers and voters to whom we are accountable."