Well Intended but with Devastating Consequences
Pre-school promise risks isolating kids of color
Ron Herndon and Kali Thorne Ladd | 7/19/2016, 4:27 p.m.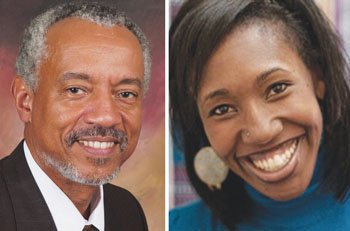 Black Lives Matter… it is a mantra we are all too familiar with. A mantra that emerged out of the brutality experienced from police and law enforcement. It is on the news and in the lens of anyone who can snap a picture. But there is another reality not talked about enough that gets to the heart of the same ethos. The idea that black children's lives matter, and if we don't do something to radically change how we support and educate them, we risk doing damage that maintains a similar brutality with devastating consequences for years to come.
Portland and Oregon need to move beyond the semantics of "equity talk" to implementing policies and scale programs that do more than recycle privilege and the status quo.
One in three black children in Oregon live in poverty. Black children are 4-5 times more likely to be disciplined in schools, as early as kindergarten. Nearly 70 percent of these children are highly concentrated in the Portland metro area. Forty-four percent experience food insecurity and while 49.2 percent of black households are led by women, only 5 percent of black women participate in WIC (compared to 88 percent of WIC participants that are white).
Inequities in access to some basic fundamental needs are rampant and lay a foundation for whether or not children survive or thrive. This, of course does not take into account the added weight and stress of systemic racism and racial oppression that black children and families are subject to every day.
Hope lies in the seeds of early-childhood and K-5 interventions. These upstream solutions are designed to lay a foundation at the critical time when the human brain is still being formed. Harvard research tells us that 700-1,000 neural connections are made per second in the first year of a child's life. The child's brain is literally growing rapidly…second by second. The good news is, we know what to do.
As the State of Black Oregon succinctly highlights – in order for black youth to succeed in school, they need the basics of good physical and mental health, a strong cultural identity,
sufficient hours spent learning and positive teacher interaction and perception.

This is easier said than done though… In a series of studies, a University of Iowa research team led by Andrew Todd finds images of the faces of five-year-old black boys are sufficient to trigger whites into heightened-threat mode. "Implicit biases commonly observed for black men appear to generalize even to young black boys," the researchers write in the journal Psychological Science.
What does that tell us? If positive teacher interaction and perceptions are critical to the success of black children, then who spends time with them -- their race and ethnicity -- in their most formative years matters. This is true now, more than ever.
In Multnomah County, over 600 African-American children are in Head Start/Early Head Start. An untold additional number are in family-based care. Thirty percent of the educational professionals in these settings are people of color. This is a significantly higher percentage than in the K-12 system. How are we supporting these early childhood professionals?