Investing in Student Leaders
7/26/2016, 4:28 p.m.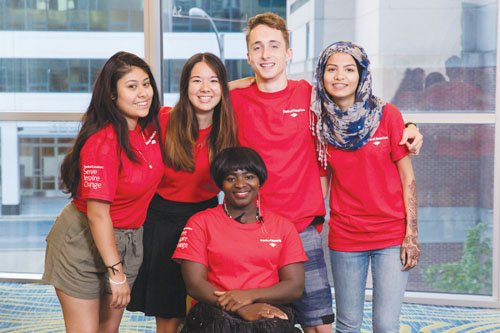 Bank of America is helping five Portland students with investing in their futures, which helps develop the next generation of local leaders by recognizing community-minded high school students and connecting them to employment, professional development and service opportunities.
Yatta Barnett, Caleb Sprio, Atiya Rauf, Anayeli Diaz-Espinosa and Kayla Gadd were the dream team chosen for Bank of America's Student Leaders eight-week, paid internship program.
The students have been interning with Habitat for Humanity working on various projects from research and writing, to visiting the construction sites and learning the general operations of a nonprofit.
According to a Brookings Institution report, paid youth employment programs that connect young people to education, training and the job market can be effective tools in keeping them on a trajectory for future success.