Juneteenth Weekend Celebrations
6/14/2016, 3:44 p.m.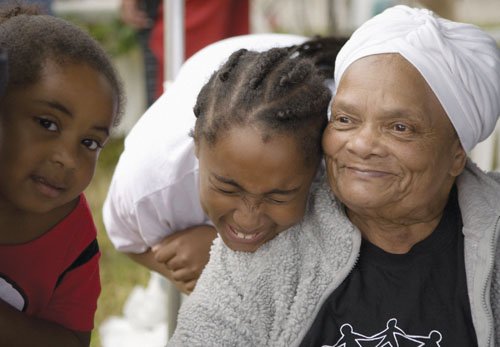 The Juneteenth Oregon Committee invites you to attend its annual celebration this weekend and has named its annual parade in honor of the woman who brought Juneteenth to Oregon, the late Clara Peoples.
The "Clara Peoples Freedom Trail Parade" will begin Saturday, June 18 at 10:45 a.m. at Bethel AME Church, 5828 N.E. Eighth, and go west to Martin Luther King Jr. Boulevard, south to North Russell and end at the Legacy Emanuel field at North Graham and Vancouver Avenue where festivities will follow the parade and continue through 7 p.m.
In Vancouver, a Juneteenth celebration sponsored by the NAACP Vancouver Branch, will take place on Saturday, from 11 a.m. to 3 p.m. at Marshall Park, 1015 E. McLoughlin, highlighting local black culture with a sweet potato pie contest, as well as entertainers, food vendors and crafts.
Juneteenth is the oldest known celebration among African Americans across the country commemorating the announcement of the end of slavery in the United States. It has been an African American tradition since the late 19th Century.
The relationship between Juneteenth and Portland dates back to 1945, when Clara Peoples from Muskogee, Okla., while working in the local shipyards, discovered that her co-workers were not familiar with Juneteenth and talked her supervisor into allowing for a celebration during a 15 minute break, an event that turned into a new tradition.