Movies, Concerts and More
A summer free for all at Portland Parks
6/14/2016, 2:28 p.m.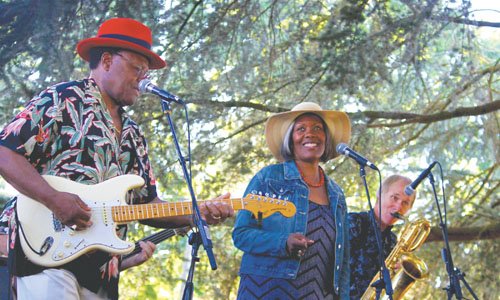 A broad portfolio of culturally diverse music, movies and recreation programs will once again grace Portland's parks this summer.
This year's "Summer Free for All" by Portland Parks and Recreation and sponsored by Comcast includes 55 concerts in the park, 41 movies in the park, 27 summer playgrounds and lunch sites, 20 mobile playgrounds sites, free swim lessons at all city indoor and outdoor pools, and the Washington Park's Summer Festival. In addition, a children's concert series at Unthank Park is new this year.
"Our mission is for healthy parks and healthy Portland," says Portland Parks and Recreation Director Mike Abbate. "And the Summer Free For All is a wonderful way that many people first engage with Portland Parks and Recreation programs. Companies like Comcast help make these connections possible, leading to a lifetime of healthier, happier people of all ages."
The summer playgrounds and lunch program comes with sports, games, crafts and family activities, including a mobile rock climbing wall.
Stay up to date and follow Portland Parks and Recreation on Facebook.com/PortlandParks and on Twitter: @PDXParksandRec.