Blood Drive Needs You
Diversity of donors saves lives
6/15/2016, 10:59 a.m.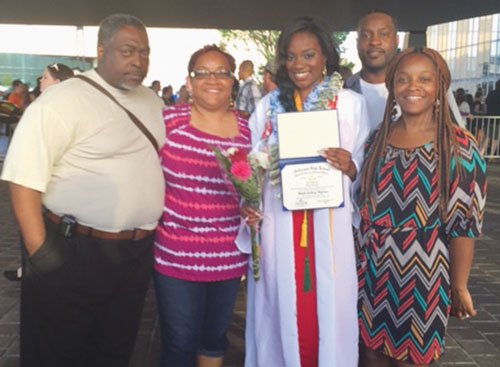 Just in time for Juneteenth, the 11th Annual Dr. Charles Drew Community Blood Drive will return with education, participation and prizes all in the name of providing blood to those in need, especially for people of color.
Partly sponsored by the Portland Observer, the drive is named after the African American doctor who laid the groundwork for today's modern blood donation program through his innovative work in blood banking. The Red Cross blood program started in 1940, under the leadership of Dr. Drew who became the Red Cross' first medical director in 1941
The Charles Drew blood drive will be taking place Saturday, June 18 from 7:30 a.m. to 1 p.m. at the American Red Cross Portland Blood Donation Center at 3131 N. Vancouver Ave. You're also invited to get your body and mind moving by teaming up with the soulful line dancing group Sistahs4Life during their group exercise held in the donation center's atrium beginning at 9:30 a.m.
An open discussion panel on sickle cell anemia will be held from 11:30 a.m. to 12:30 p.m. featuring the Executive Director of the Sickle Cell Foundation of Oregon Marcia Taylor and the Lamberth Family, who will be sharing their story on living with sickle cell.
As an infant, Latay Hammick was diagnosed with sickle cell. Multiple blood transfusions were necessary to relieve her pain crisis. Currently, it's been more than two years since she received the blood transfusions and on June 6, she walked across the stage at Veterans Memorial Coliseum to receive her Jefferson High School Middle College diploma. Graduating with a scholarship presented by Self Enhancement, Inc., she plans on attending college this fall to study journalism.

"The most important thing to know is that giving blood is not only for people with sickle cell disease," said Latay's grandmother Dianne Lamberth. "Blood is needed for those in need of transfusions due to an illnesses or accidents. If you're able and willing to put in the time to donate blood, do so. It could be a lifesaver for someone."
Diversity among blood donors is important because red blood cells carry markers that determine blood type, and certain blood types are unique to specific racial and ethnic groups. Patients are less likely to experience complications from blood donated by someone with a similar ethnicity.

All participating blood donors will receive a free T-shirt, a $10 Gift Card and a 50 percent off coupon for Adidas.
To schedule your blood donation appointment, visit redcrossblood.org or call 1-800-RED CROSS (1-800-733-2767).