Justice Progress and Struggles
6/15/2016, 11:03 a.m.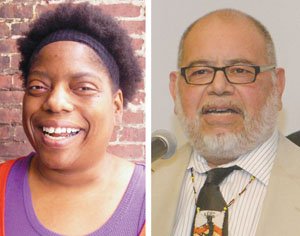 The environmental justice and civil rights group OPAL (Organizing People, Activating Leaders) has set the table for its annual Voices of a People's History event to honor the successes in the justice movement on a local front and acknowledging the struggles still left to face.
"Roots, Resistance, Revolution" is the theme for the June 22 celebration as a response to the growing issue of housing displacement in Portland.
OPAL Community Engagement Coordinator Shawn Fleek says the aim is to showcase, connect and inspire leaders in the social justice and civil rights movements.
Performers at the event are chosen based on their contributions to the social justice movement. Several OPAL allies young and old will be honored, like Ramon De Luna of the Youth Environmental Justice Alliance, Rey España of the Native American Youth and Family Center, Nancy Haque of Basic Rights Oregon and Nic Phillips of Bus Riders Unite.
Hors d'oeuvres and refreshments will be provided as well as a chance to win prizes, have your photo taken and network with others fighting for low-income communities and families of color.
For a full list of who is performing and ticket purchase, visit the OPAL website at opalpdx.org.