Measure 11 Prosecution Changes
6/15/2016, 11:05 a.m.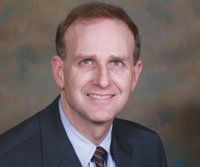 Multnomah County District Attorney Rod Underhill has developed a new policy covering juveniles charged with certain Measure 11 crimes. On a case by case basis, minors age 15 to 17 charged with robbery, assault and kidnapping in the second degree, will have the chance to avoid being prosecuted as an adult on a case by case basis.
The new policy is contingent on an extensive list of aggravating and mitigating factors.
Chief Deputy District Attorney Kirsten Snowden told KOIN 6 that for young offenders of series but non-murderous crimes, resolving their cases under the Juvenile justice system gives them a better chance at rehabilitation and maintaining a path to education, employment and housing.
Snowden acknowledged the inordinate amount of minority youth finding themselves bound to the adult court system because of Measure 11 violations.
"We are hoping that by not having felony convictions, that won't be an added barrier to them moving on with their lives," Snowden said.
Bobbin Singh, executive director of the Oregon Justice Resource Center, welcomed the change in policy, but called for further action.
"We encourage DA Underhill and his office to go further," Singh said. "Only in rare cases should juveniles be tried as adults. Moreover, the burden should be on the state to demonstrate that a young person should be tried as an adult, not on teenagers to show that they should not."