Breaking Down the Prison Pipeline
Supporting vital services for released inmates
S. Bobbin Singh | 6/21/2016, 4:11 p.m.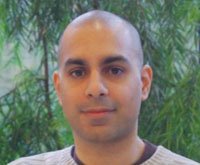 It's a statistic often quoted in criminal justice circles: 95 percent of prisoners will be released at some point. That figure shows we need to be serious about planning for their release.
People returning to the community from Oregon's prisons and jails face numerous barriers to successfully reintegrating. They have to find work, a place to live, and repair relationships with family and friends that may have been fractured by incarceration or their criminal behavior, all the while complying with whatever conditions of release and post-prison supervision may have been put on them by the system.
More than 2,500 people return home to Multnomah County from prison or jail each year. The simple fact is that the number of people that could use some help transitioning from prison far exceeds the available services.
Even though many newly released inmates are genuinely committed to leading a productive life, there may be legal and other issues that went unaddressed while they were away. These may include child custody problems or loss of parental rights, debt, ruined credit histories, or loss of assets such as their home, job or business. There are also laws and policies that restrict the full participation of people with criminal histories in society. In fact, Oregon has massive network of 1,100 such laws and policies.
These barriers to reentry disproportionately affect people of color because individuals from these communities are disproportionately likely to be caught up in the criminal justice system. Since the release of Multnomah County's Racial and Ethnic Disparities report in March we have hard proof that people of color are negatively affected at a greater rate than whites at every stage of the system, including after prison or jail.
If we are serious about criminal justice reform, we have to get serious about robust reentry services. These services need to start long before anyone actually leaves prison.
In my organization, the Oregon Justice Resource Center, we have begun work to increase the civil legal services available to those rejoining the community. We noticed that despite the urgent need, civil legal assistance is hard to obtain. Most newly released people can't afford an attorney and Legal Aid-type services are often stretched beyond capacity. For those who are still incarcerated, and are trying to take proactive steps to prepare for their release, civil legal assistance and information tends to be especially difficult to obtain.
Civil legal assistance can help in a number of ways: expunging or correcting criminal records, securing driver's licenses, gaining parenting time or custody of their children, addressing debt and financial burdens, modifying fees and fines, and helping with eviction proceedings. These services can help reduce recidivism and increase the chances of successful reentry. A 2013 evaluation by the Oregon Criminal Justice Commission showed for every one dollar invested in an effective reentry program saves the public safety system 14 dollars.
There are encouraging signs that more attention is being paid to the importance of reentry services and the barriers that returning individuals may face. The U.S. recently celebrated its first National Reentry Week. It was created by the Department of Justice to highlight the challenges of reentry and promote the great work being done to overcome them. Additionally, a federal judge in New York in a groundbreaking decision chose to sentence a defendant to probation instead of prison. Quoting Michelle Alexander's book "The New Jim Crow," Judge Brock cited the harsh, negative collateral consequences of incarceration and the difficulties of reentry as reasons why he decided not to send the individual to prison.
We need to pay attention to what this judge has realized: That barriers to reentry are holding people back and that is detrimental to society.
If we can support people in contributing positively to their community and families, we can reduce crime, cut police and court costs, and avoid the substantial charge for re-incarcerating someone after another crime. If we are sincere about addressing the civil rights issue of our time, then we need to commit ourselves to assisting those returning home with the support and services they need.
S. Bobbin Singh, J.D., is the executive director of the Oregon Justice Resource Center.