Good in the Hood Weekend
Festival promotes unity in the community
6/22/2016, 11:07 a.m.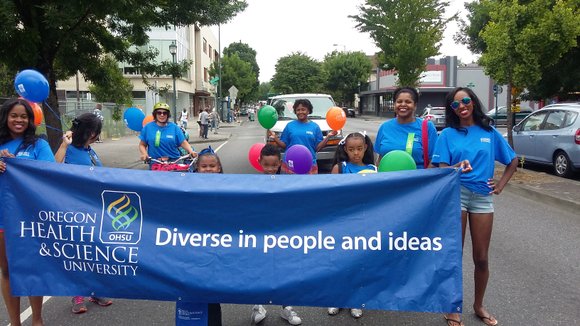 It's time for the Good in the Hood Festival and Parade and that means neighbors, families and friends connecting to the diversity of inner north and northeast Portland with a multicultural celebration of music, arts and foods.
For over 20 years, the Good in the Hood Festival has been a Rose Festival sanctioned event, with thousands of community residents participating.
The festival kicks off Friday, June 24 and continues through Sunday, June 26 at Lillis Albina Park at North Flint Avenue and Russell Street. The fun activities include entertainment, a kids' space, puppet show, games, informational booths and a beer garden. Festival hours are Saturday from 11 a.m. to 10 p.m. and Sunday from 1 a.m. to 9 p.m. A Friday mixer from 6 p.m. to 10 p.m. will include music by DJ Pryce Miyagi.
The fun-filled Good in the Hood Parade is sponsored by the Northeast Coalition of Neighborhoods and will have candy to throw out to the crowds along the parade route.
The annual parade starts Saturday at 10:45 a.m. at King School Park on Northeast Seventh Avenue and Wygant Street and heads south on Martin Luther King Jr. Boulevard, turning west on Russell Street, ending at Lillis Albina Park.