Report Finds Racial Bias
Oregon seventh for locking up black residents
6/28/2016, 3:03 p.m.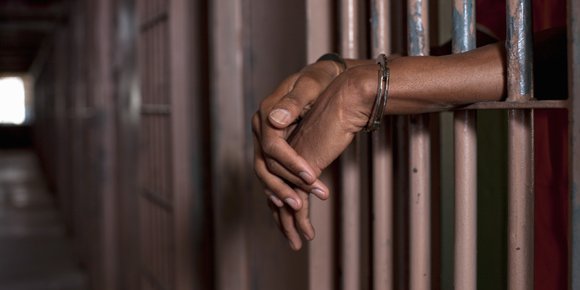 A new report on racial disparities in state prisons provides evidence of a disproportionately high rate of incarceration of black Oregonians, the second report this year to demonstrate racial bias in the local justice system.
"The Color of Justice: Racial and Ethnic Disparities in State Prisons" from the Sentencing Project in Washington, D.C. shows Oregon has the seventh highest percentage rate in the United States of incarceration of black people in state prisons.
1 in 21 African-American men is incarcerated in a state prison in Oregon, compared to an average across all states of 1 in 26. Vermont had the highest rate of black imprisonment at 1 in 14; while Hawaii was the lowest at 1 in 61.
Oregon stands out in the Color of Justice report for also imprisoning everyone more than the national average; 46 percent higher for blacks; 33 percent higher for whites and 5 percent higher for Hispanics.
Bobbin Singh, executive director of the Oregon Justice Resource Center, said the research shows, "We need to take a closer look not only at what's driving this over-incarceration of all Oregonians but also specifically address racial disparities in our criminal justice system."
Dr. Ashley Nellis, senior researcher and author of the Sentencing Project report said there are decision points throughout the criminal justice system when law enforcement officers, prosecutors, defense attorneys and/or judges may be predisposed to view one group differently from another.
"Addressing this differential treatment through meaningful reform should be an urgent priority for state officials and those working within Oregon's justice system," Nellis said.
The Sentencing Project report follows the publication of an earlier, unrelated local report using data from Multnomah County which showed racial and ethnic disparities between whites and people of color at every decision point on the journey through the county's criminal justice system.