'Wildlife Live' Returns for Summer
Popular zoo program runs daily
6/28/2016, 2:34 p.m.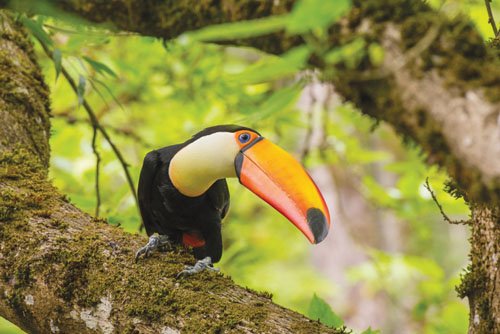 Change is in the air this summer at the Oregon Zoo's Wildlife Live program presented by Portland General Electric. The gracefully soaring raptors, wildlife conservation theme and lighthearted humor are back as usual, but this year's program also features some new animals and a much-anticipated return to the zoo's central lawn.
In "Birds of the World," 11 a.m. and 1 p.m. daily, visitors learn how birds from all over the globe adapt to their habitats as they soar overhead on the central lawn. Sonora the Harris hawk snags treats straight out of the air, Oshi the toucan shows off his large and colorful bill, and Clyde the turkey vulture represents as part of nature's cleanup crew.
And at noon daily, a new feature called "Scale Tales" offers a chance to meet one of the zoo's boa constrictors and learn how important snakes are to the environment.
Aimed at inspiring viewers to create a better future for wildlife, the program also provides ways for audience members to participate in wildlife conservation.
Visitors who travel to the zoo via MAX receive $1.50 off zoo admission. Call TriMet Customer Service, 503-238-RIDE (7433).