In Loving Memory
Joe Reed
6/29/2016, 10:59 a.m.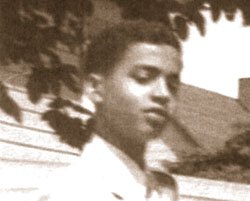 Joe Reed was introduced to the world in April 1939 and departed this life in June 2016.
He was born to James N. and Lillian Reed, and was named after his maternal grandfather. As a child, the family moved to Vancouver where his dad worked at the Kaiser shipyards. When World War II ended and the shipyards closed and the family moved to Portland.
He attended Boise Elementary and graduated from Benson High School. He joined the Army to serve his country and his honorable discharge afforded him burial at Willamette National Cemetery.
Joe enjoyed fixing cars. If you could tell him the noise the car made, he could tell you what was wrong. He made many friends, fixing up their cars in the family backyard. He died from complications of diabetes.
He leaves behind his longtime companion Barbara Ruth; sister, Donna Reed-Kelly; nephews Keith, Marcus and Stephen Kelly; great nephew Tobias James and great niece Sydney Kelly; paternal cousins, the Gales and Smiths of Tacoma.