Attorney General Visits Portland
Loretta Lynch is on community policing tour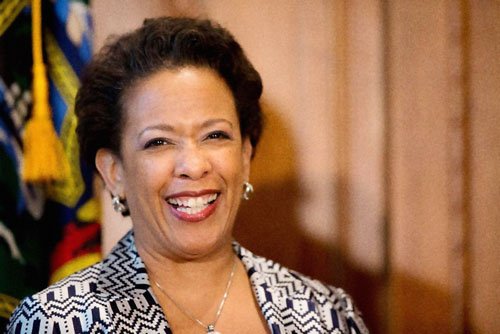 Loretta E. Lynch has set a full schedule for her planned visit to Portland Thursday with stops at George Middle School in north Portland and the Blazers Boys and Girls Club in northeast Portland as part of an agenda to show local success with community policing and crime reduction.
It will be the second part of a tour she launched last month to visit jurisdictions around the country that have excelled in strengthening relationships between law enforcement officers and the communities they serve and protect.
U.S. Attorney Billy J. Williams of Oregon said Portland is known for innovative approaches to community problem solving and local law enforcement, residents and community leaders will share with Lynch how these relationships and partnerships are enhancing public safety in our community.

While in Portland, she will observe and participate in the G.R.E.A.T (Gang Resistance Education and Training) program, a gang and violence prevention program built around school-based, law enforcement officer-instructed classroom curricula targeted toward elementary youth.
Lynch will also hold a press availability at the Blazers Boys and Girls Club on Northeast Martin Luther King Jr. Boulevard, visit with Portland Police Bureau officers and thank them for their service to the community and visit staff at the U.S. Attorney's Office of the District of Oregon.

The Attorney General's national Community Policing Tour builds on President Obama's commitment to engage with law enforcement and other members of the community to implement key recommendations from the President's Task Force on 21st Century Policing final report.