Hybrid Human Artist Welcome
Wangechi Mutu to visit Northwest College of Art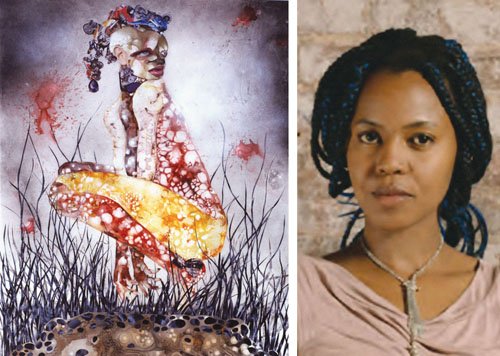 Wangechi Mutu, one of the most acclaimed contemporary African artists of recent years, will present a talk in Portland as an exhibit of her work "The Hybrid Human," sponsored by the Northwest College of Art, comes to a conclusion.
Mutu is 'a trained sculptor who studied anthropology and who first came to prominence through her collage works which fuse a diversity of sources culled from the image gluttony of modern life. She draws from the aesthetics of traditional ritual arts, science fiction, and what's called Afrofuturistic funkadelia.
Mutu will present her artist's talk on Thursday, March 10 at 6:30 p.m. at the Pacific Northwest College of Art's Arlene and Harold Schnitzer Center for Art and Design, 511 N.W. Broadway. The exhibit, at the same location, runs through March 12.