Arrests Made in Local Shooting
Vigil held to help bring peace
3/3/2016, 9:28 a.m.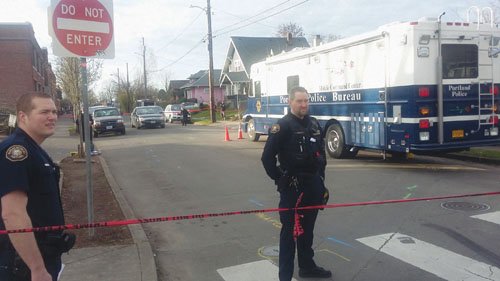 Police have arrested two men for murder in a shooting that occurred around 6 p.m. on Feb. 25 on Northeast Sixth Avenue near King Elementary School and just south of Alberta Street.
Terry Lee Spencer Jr., 24, and Clifford Lee Moffett, 34, are being held in connection with the death of Isaiah Demetris Kent, 28. The arrests came as a result of an investigation by North Precinct and Gang Enforcement Team officers.
Kent was found suffering from traumatic injuries and was transported by ambulance to the hospital and later died as a result of the gunfire, police said.
A community vigil was held at the site on Sunday evening.