Immigrant Lives and Pursuing the Dream
Everybody Reads author to take Portland stage
3/3/2016, 9:33 a.m.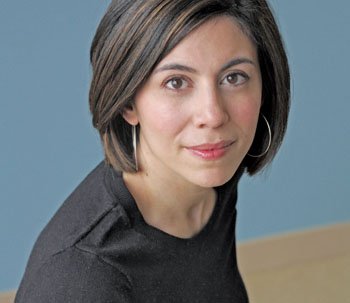 Author Cristina Henriquez will be welcomed to Portland for the culminating event of the Multnomah County Library's Everybody Reads program. Her latest novel, "The Book of Unknown Americans," explores the lives of many different Latin American immigrants, making it a powerful choice for this shared reading experience.
Henriquez's novel follows two families who have come to the United States from Mexico and Panama, as well as the experiences of men and women who have immigrated from all over Latin America as they pursue different versions of the American Dream.
The book was chosen as a New York Times Notable Book of 2014, one of Amazon's Best Books of 2014, the Daily Beast's Novel of the Year, one of the Washington Post's top 50 fiction books, and an NPR Great Read, among other accolades.
You're invited to celebrate the power of books to create a stronger community by attending the 2016 Everybody Reads event with Cristina Henriquez. It will begin at 7:30 p.m. on Tuesday, March 8 at the Arlene Schnitzer Concert Hall. Tickets start at just $15.
You can pick up a copy of "The book of Unknown Americans" at your neighborhood library.