Gun Safety Bill Dies in Senate
Lawmakers fail to close 'Charleston' loophole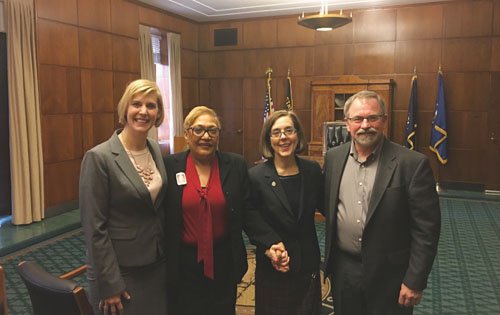 A proposed law to ban gun sales when background checks are incomplete died in the Oregon Senate Thursday as part of a compromise with Republicans to draw the Legislature to a close.
The Oregon chapter of Moms Demand Action for Gun Sense in America, a part of Everytown for Gun Safety, condemned Senate leaders for refusing to bring the measure to a vote and therefore blocking the law from being signed into state law by Gov. Kate Brown.

Rev. Sharon Risher, a woman who lost her mother and two cousins in the shooting massacre at a black church in Charleston, S.C., traveled to Oregon to testify in support of the bill. She said those deaths and the six other people killed at her church could have easily been prevented if only the shooter had before forced to wait for a background check before being handed the gun he would use in the massacre.
Closing the "Charleston Loophole" would have provided law enforcement with the time it needs to complete background checks on the small number of purchasers with complex criminal histories that require investigation.