African Marimba Concert
Casual and fun event for all ages
3/9/2016, 10:30 a.m.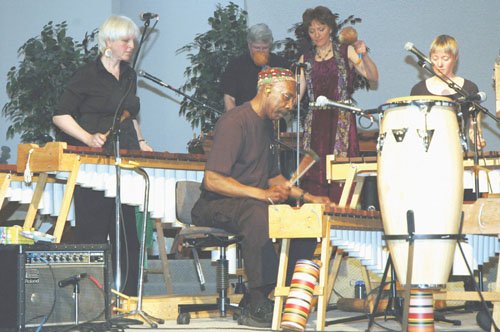 A free concert with the high-energy music of Zimbabwe, Botswana and South Africa will take place Saturday, March 12 from 1:30 a.m. to 3 p.m. at Portland Foursquare Church, 2830 N.E. Flanders St.
The 28st annual African Marimba Concert is a casual and fun event for all ages with performances by the students of MyLinda King of Boka Marimba who has been performing and teaching Zimbabwean marimba in Portland for the last 25 years.
As six marimba bands take the stage, dancing will not only be allowed but encouraged. A raffle with art items, concert tickets, gift certificates to restaurants, chocolate, wine, musical instruments, gourmet food, and more will benefit the Portland-Mutare Sister City Association and Africa AIDS Response in Zimbabwe.