Dancers Speak to New Generation
White Bird brings Kyle Abraham to Portland
3/9/2016, 11:12 a.m.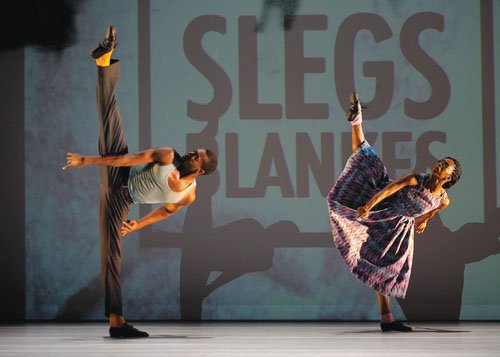 Portland White Bird dance series brings Kyle Abraham/Abraham.In.Motion to Portland.
Kyle Abraham is a mesmerizing dancer, award-winning choreographer and 2013 recipient of the MacArthur "Genius" grant. He creates multi-dimensional work inspired by his personal history, echoing the struggles African Americans have faced throughout time.
Abraham's dynamic company will perform an evening of new work showcasing Abraham's inspired blending of modern dance technique with hip hop and urban street dance. The performances will take place Thursday, March 10 through Saturday, March 12 at 8 p.m. at the Newmark Theater, downtown.