Against the Odds
Youth take a stand in 'Smoldering Fires'
3/15/2016, 5:01 p.m.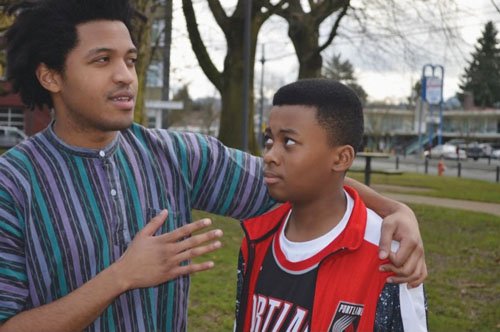 An amazing drama that applies the ideas and struggles of the civil rights movement to contemporary city life is now playing at the Interstate Firehouse Cultural Center, 5340 N. Interstate Ave.
Passinart, a Portland theater company presents "Smoldering Fires," a play by Kermit Frazier that allows us to view the world through the eyes and spirit of our youth.

"The youth of today are not just dealing with the racist conflicts of the 60's; they are wrestling with the violent attitudes of their own communities, ‐i.e. guns and drugs that amass the ever present delinquent elements of their surroundings," said William "Bill" Earl Ray, the director. "In this play, youth takes a stand in taking their community back against the odds of being out‐numbered by their peers."
Smoldering Fires features local artists Eric Harris Jr., Ajani Hopkins, Kenneth Dembo, Shelley B.
Shelley, Timaya Hepburn, Nena Uke, Sami Yacob‐Andrus, Quante Coles, James Hill Brooks, and Ronald Smith.
Performances continue through April 10 with Friday and Saturday shows at 7:30 p.m. and Sunday shows at 3 p.m. A special talk back discussions with playwright Kermit Frazier, and others will follow performances on March 20 and March 21. Ticket information available online at passinart.net. Students, seniors and group rates available.
This production is made possible in part by the Collins Foundation, WillaKenzie Estate, Ronni Lacroute, James F and Marion L Miller Foundation, Regional Arts and Cultural Council, and the MRG Foundation.