Fighting racism in Multnomah County's justice system
Measuring and Measuring Up
Bobbin Singh | 3/15/2016, 3:33 p.m.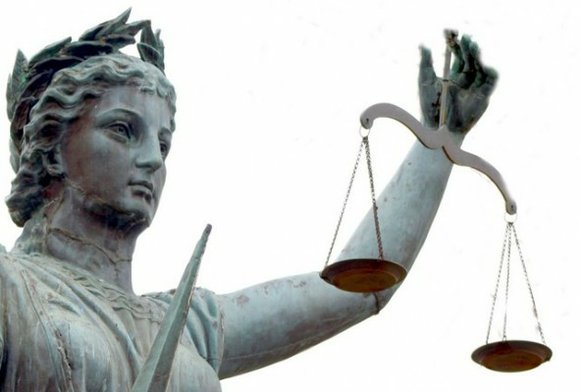 A new report on racial and ethnic disparities (RED) in Multnomah County's criminal justice system has been attracting plenty of attention in the last couple of weeks. The RED report, using data from agencies such as the police, the district attorney's office and the courts, shows that at every stage on the journey through the justice system alarming disparities are either produced or perpetuated for most people of color.
To put it another way, the report clearly concludes that the justice system in Multnomah County is not equal and punishes you more severely if you are black. That information will not be a surprise to many, particularly not to communities of color, but it is helpful to quantify the extent of the problem.
Problems demand solutions, and while there's been acknowledgement for some time by many of those who work in the local justice system that discrimination and disparities are part of the system, there hasn't been much action. This is not – in the main sense - the overt racism of a few bad apples who openly admit to treating certain individuals differently because of race. This is not the old Jim Crow laws that explicitly discriminated against people of color. This is systemic; it is an unconscious bias, based on stereotypes and assumptions that impact the hundreds of decisions made by justice system actors. Fixing this problem will take time and effort, but fundamentally it needs to start with our city and county leaders taking ownership of the problem and making a commitment to address systemic racism. This has yet to occur in any meaningful way.
Last week saw the closing of the filing period for candidates who plan to run in the upcoming election. Sixteen people are asking for you to vote for them as mayor of Portland, 13 want your support in the race for three seats on the Multnomah County Commission, and the district attorney is running unopposed. There's been a shocking lack of public comment from many of those running for office in Portland and countywide about the racial and ethnic disparities report and how they plan to go about eliminating the inequities it identifies. Without energy and willingness to drive change on the part of those who are elected there's a grave danger that the RED report is shelved and nothing is done.
That's not to say that county and city leadership have all the answers. Addressing racial and ethnic disparities in our justice system requires not only engagement by elected officials with communities of color but genuine community oversight of the process of reform. Those who oversee the system and those who work within it have to carry their share of the blame and the responsibility for change. But it would be a mistake to think that they can produce all the answers when they were part of creating these disparities in the first place.
The conclusions of the RED report should make you angry. It is the first time that we have a report that clearly shows disparities and discrimination clear across our criminal justice system. It is an indictment of that system. The best thing you can do during the next two months of the campaign season is to help raise the issue. If you meet a candidate, ask them about the report. Have they read it? What do they think we should do about racism in our justice system? What meaningful steps do they suggest? Their answer – or their silence – will speak volumes.
Here's a link to a backgrounder on the RED Report: static1.squarespace.com/static/524b5617e4b0b106ced5f067/t/56bd23abd210b88e65ae07b1/1455236012080/RED+Report+Backgrounder+Updated.pdf. A link to the full RED report is here: media.oregonlive.com/portland_impact/other/RRI%20Report%20Final-1.pdf.
Bobbin Singh is the executive director of Oregon Justice Resource Center, a Portland-based nonprofit that promotes civil rights and dismantling systemic discrimination in the administration of justice by providing legal services, training future lawyers, and educating our community on civil liberties issues. His column "Pursuing Justice" appears regularly in the Portland Observer.