1982 Cold Case Solved
Witness says suspect hurled gay slur at victim
3/16/2016, 11:23 a.m.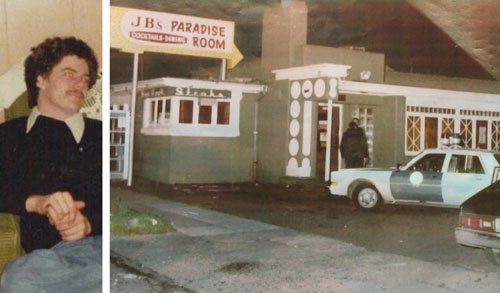 The Portland Police Bureau's Cold Case Homicide Unit has cleared a 1982 homicide case after learning that the suspect in the case is deceased.
In the early morning hours of Nov. 8, 1982, the owner of JB's Paradise Room, a former nightclub located at 3530 N. Vancouver Ave., closed the bar and when he walked outside, he found a male lying on the ground, suffering from head trauma. The victim, Robert Lee Altom, 30, died as a result of his injuries.
Police said at the time, witnesses told police that Altom had a verbal altercation inside the bar with an African American male regarding Altom's sexuality and that the suspect used a gay slur to describe Altom during the argument.
Late last year, Cold Case Homicide Unit detectives re-interviewed a witness in the case. The witness provided information that assisted in identifying the suspect as Cecil Corrie Turner, who was 24-years-old at the time of the homicide. The information learned from the witness was corroborated by detectives, who learned that Turner died in 2009 in Oregon.
Based on the new information, detectives were able to clear the case after consulting with the Multnomah County District Attorney's Office.
"My family and I are thankful that the case has been solved," said Dawn Frizzell-Luna. "We are thankful to the detectives that worked to solve the case and are grateful for what they have done for our family. My Uncle Robbie was an amazing man, who was loved, and is missed by his family and friends. It is a good feeling to know my Uncle Robbie's name is no longer among boxes with the words cold case on them, but instead among ones that say solved."
The Cold Case Homicide Unit reviews unsolved murders in the Portland area and, since its inception in 2004, has reviewed approximately 250 homicide cases and solved more than 40.
The Portland Police Bureau Cold Case Homicide Unit is comprised of a Sergeant and four Detectives who are assisted by several retired investigators who volunteer their time to assist in solving cases.
The Portland Police Bureau Cold Case Homicide Unit has a close partnership with the Multnomah County District Attorney's Office and the Oregon State Police Crime Lab.
Information about many of these unsolved homicides can be viewed by visiting portlandoregon.gov/police/35696.