City Opens Storage for Homeless
Pilot program now underway
3/16/2016, 11:15 a.m.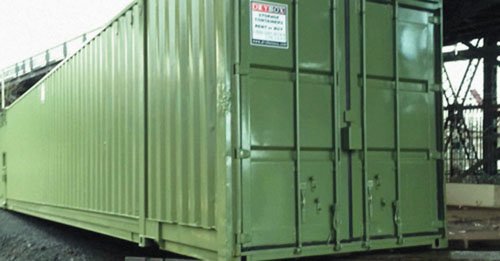 Mayor Charlie Hales announced Monday that a six-month Day Storage Pilot Program is now underway, with two sites for people sleeping outside to store their belongings during the day.
The specially outfitted containers, one on the west end of the Steel Bridge, and the other at the Hazelnut Grove campsite near the intersection of North Greeley and Interstate avenues, have shelves, cart storage, garbage disposal, needle disposal, toilets, and information about services.
"Lack of secure storage is an enormous barrier for homeless people who are seeking services, treatment, job interviews or other routine, daily tasks," Hales said. "The goal of this program is to remove a barrier for people trying to connect with resources, and, with the waste disposal features, to clean up city streets."
The Day Storage Pilot Program is part of the State of Emergency in Housing and Homelessness, which seeks to balance the need for Portland's homeless population to have a safe place to sleep with the health, safety and livability of the whole city.