Zoo Camps Connect Kids with Nature
Sign ups taken for spring and summer
3/16/2016, 11:04 a.m.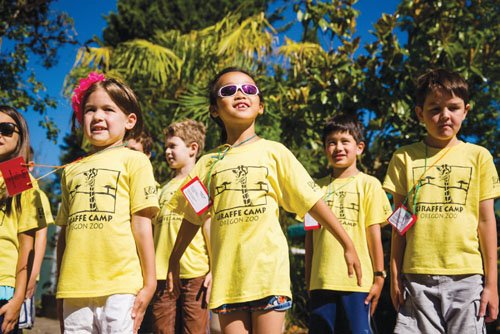 With spring just around the corner, Northwest campers should be prepared for encounters with bears, cougars and bobcats — not to mention elephants, lions and orangutans. The Oregon Zoo's spring break day camps return March 21-25, and its summer camps, presented by Banfield Pet Hospital, start June 13.
"Zoo day camps are a great way for kids to have some active, outdoor fun and connect with nature," said Grant Spickelmier, zoo education curator. "Campers explore little-known areas of the zoo, learn about animals by meeting them face to face, and leave inspired to care for the natural world."
Camp activities are specifically planned for the interests of each age group .
As of this writing, spots are still available for most age groups, but Spickelmier says they tend to fill quickly as spring and summer breaks draw near. For more information and to register for camp, visit oregonzoo.org/camps.