Afro-Brazilian Movement
Dancers represent past and present
3/22/2016, 4:37 p.m.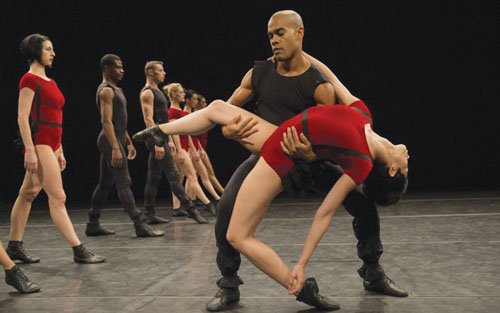 Portland's White Bird dance series brings Brazil's world-acclaimed Grupo Corpo to the city for a performance that celebrates the group's 40th anniversary.
The contemporary dance company is led by Artistic Director Paulo Pederneiras and his brother choreographer Rodrigo Pederneiras, who has been acclaimed around the world for works of ballet and contemporary Afro-Brazilian movement. In the words of the company, "When one sees Grupo Corpo dance on stage, all facets of Brazil, past and future, erudite and popular, foreign influence and local color, and the urban and the suburban come to being as art. Brazilian art. World art."
Grupo Corpo performs Wednesday, March 30 at 7:30 p.m. at the Arlene Schnitzer Concert Hall. Tickets start at $26 and are available at whitebird.org and the Portland'5 Box Office, 1111 S.W. Broadway.