Arresting Power Director Shares Short Works
NW Film Center event
3/23/2016, 11:48 a.m.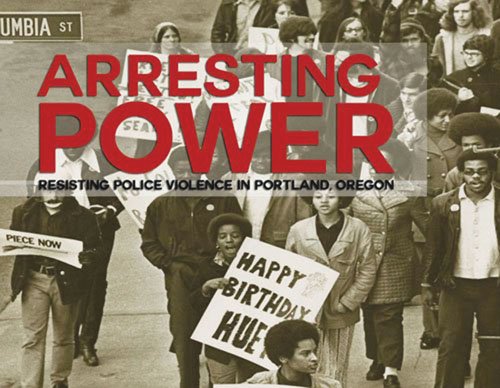 Portland filmmaker and educator Jodi Darby has been making festival rounds with her award-winning 2014 documentary Arresting Power: Resisting Police Violence in Portland Oregon which she co-directed with Julie Perini and Erin Yanke.
Darby will join audiences at the Northwest Film Center to present a program of some of her earlier short works, including Stonewall (2010), an essay film exploring the American Civil War through a queer lens; 100 Suns (2011), a found footage work utilizing film from a Los Alamos nuclear testing lab and set to a score by Marisa Anderson; Man Movie (2013), a deconstructive look at male-centric cinematic action, and Constellation (2014), a visual documentary exploring the border wall between the US and Mexico and the ideological divide it represents for the two cultures on either side of the fence.
Darby will introduce the program scheduled for Wednesday, March 30 at 7 p.m. at Whitsell Auditorium located in the Portland Art Museum.