Oregon honors man who defied curfew on Japanese
Minori 'Min' Yasui was a civil rights champion
3/29/2016, 4:48 p.m.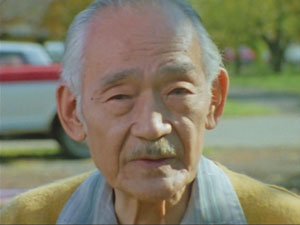 The inaugural Minoru Yasui Day March for Justice was held Monday in Portland to pay tribute to Minoru "Min" Yasui, 74-years after his act of civil disobedience made him a true civil rights champion.
On March 28, 1942, in Portland, Yasui deliberately broke a federal curfew that had been placed on all people of Japanese ancestry under Executive Order 9066. He believed the order, which eventually authorized the forced relocation and incarceration of over 120,000 Japanese Americans, was unconstitutional and wanted to bring a challenge in court.
Yasui spent nine months in solitary confinement in the Multnomah County Jail for the curfew violation and then was sent to Minidoka War Relocation Center, one of 10 inland concentration camps run by the federal government.
The March for Justice retraced his historic walk on that fateful day in 1942, going by the former site of his law office in the Foster Hotel in Old Town Japantown and ending at the former site of Portland police headquarters on Southwest Second Avenue and Oak Street where he was arrested.
Yasui was the first Japanese-American attorney admitted to the Oregon State Bar. His entire life was committed to the defense of human and civil rights. He became the first-ever Oregonian awarded a Presidential Medal of Freedom, the highest civilian award in the country, which was bestowed on him by President Barack Obama.