Black Love Day to Counter Hate
Encouraginge black self-love instead of self-hatred
3/30/2016, 11:34 a.m.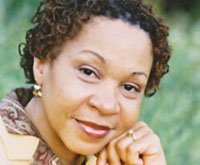 Editor's note: This event is Tuesday, April 5. An earlier version had the wrong day and we regret the error.
Portland Community College's Cascade campus will host their first Black Love Day as part of a nationally recognized observance to encourage black self-love instead of self-hatred, racial healing to stop white supremacy, racism and entitlement, and the return to love to heal all relationships for increased peace and an end to violence.
The special event will be held Tuesday, April 5 from 10 a.m. to 9 p.m. on the campus at 705 N. Killingsworth St. Dr. Joy DeGruy, a renowned researcher, educator, and author will serve as keynote speaker. She is an ambassador for healing and a voice for those who've struggled, in search of the past, and continue to struggle through the present.
African-centered workshops and an African village and commerce market will also be held.
The event's theme is "Countering the Hate Within and the Hate Without. Solutions to a New Ordered World."