Minority-Owned Firms Hired
5/3/2016, 4:09 p.m.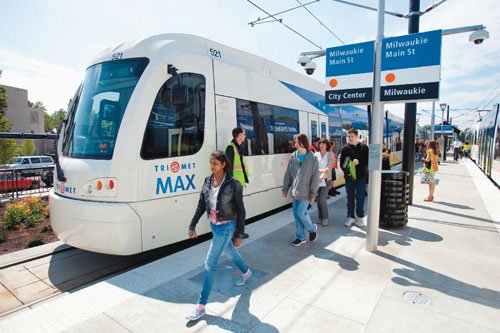 TriMet has awarded two minority-owned firms from the Portland area work totaling $7.5 million, keeping the agency a national leader in minority contracting.
Raimore Construction, a black-owned company from northeast Portland was awarded a contract at a TriMet board of directors meeting last week to install 14 shelters along the MAX Orange Line.
Original plans for 30 shelters on the new downtown-to-Milwaukie light-rail route were cut in half when federal funding went from the expected 60 percent to 50 percent. But with the project coming in under budget by about $50 million, the Federal Transit Administration has approved funding to add the deferred shelters, officials said.
During Orange Line construction, Raimore was a subcontractor on shelter installation, and with its new $6.75 million contract moves it to lead the project from pre-construction through construction.
The second contract, not to exceed $800,000 for architectural and engineering services to expand TriMet's southeast Portland Powell Garage, was awarded to Emerio Design, a registered Minority Business Enterprise in Beaverton. With expanding service, TriMet says it needs the additional space to maintain and store buses.