St. Johns Throws a Party
5/10/2016, 3:08 p.m.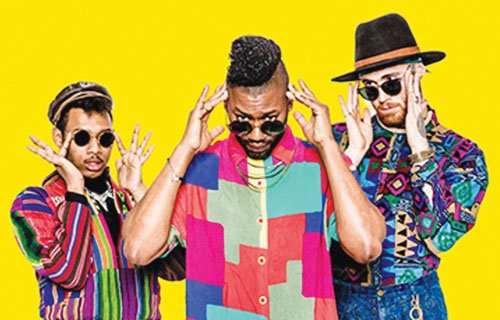 The St. Johns community of north Portland is throwing a party Saturday, May 14 by hosting its annual Parade and downtown Bizarre.
The St. Johns Parade, with its floats, bands, drill teams, and horses, has been a tradition since 1962. The parade kicks off promptly at noon.
Celebrating its 10th year, the St. Johns Bizarre is coming into its own with an eclectic lineup of local musical talent, an expanded craft fair featuring over 100 vendors, and more family-friendly offerings than ever before.
A free event, the Bizarre takes place from 10 a.m. to 7 p.m. The group Quasi will headline a lineup of entertainment that also includes the R&B/post-disco phenoms Chanti Darling, the weirdo-pop confectioners Minden, the perfectly crafted folk-rock of The Domestics, and the infectiously catchy power-pop of Patsy's Rats.