Transcending Your Past and Future
Local playwright presents 'Note to Self'
5/17/2016, 4:29 p.m.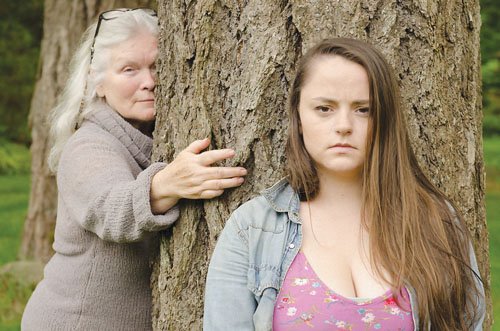 What if you could talk to your past or future self? What would you say? How would you answer?
"Note to Self," a play produced by Portland director, writer and editor Adrienne Flagg in association with CoHo Theater, turns the argument between generations inward. The play is a personal examination of how individuals change and grow over time, six lives played by 12 diverse performers spanning 125 years of love, tragedy, joy, life.

Devised from hundreds of notes to self, using traditional theatre, poetry, music and dance, the cast blends their personal stories into characters that they play at different stages of life.
"Note to Self," opens Thursday, May 20 and plays Thursdays through Saturdays at 7:30 p.m. and Sundays at 2 p.m. through June 5 at CoHo Theater, 2257 N.W. Raleigh St. Tickets are $21 in advance and $25 at the door.