Clark College Jazz Shines
5/19/2016, 11:57 a.m.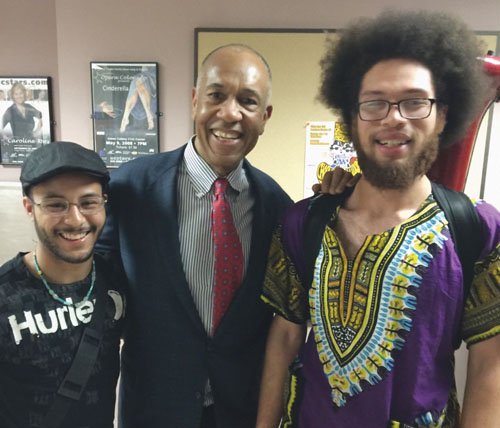 Eight Clark College Jazz Ensemble students were honored with Outstanding Musicianship awards at the University of Northern Colorado/Greeley Jazz Festival.
Students from the Vancouver campus also had the opportunity to listen to performances, attend workshops, and meet luminaries in the field of jazz at the recent event, including the John Clayton of the Clayton-Hamilton Jazz Orchestra, Houston Person, Joey DeFrancesco and legendary jazz royalty Ellis Marsalis.
"The experience of visiting the Greeley Jazz Festival this year was exhilarating," said James Powers, one of the Clark College winners. "It has been said that it can be disappointing to meet one's heroes, but I can say that that is not always the case. When speaking with some of the learned men of music, I was greeted with humility and kindness. Just as important as the uplifting musical performances, was the realization that these performers were all just regular people who have just practiced more than I have."
The other Clark students to receive awards were Mattias Tyni, trumpet; Keith Cheek, tenor saxophone; Anna James, tenor saxophone; Jenny Baird, trombone; Hayden Lilak, bass; Josh Gonzales, drums; and Sam Niborg, drums.